Bowes Story Chest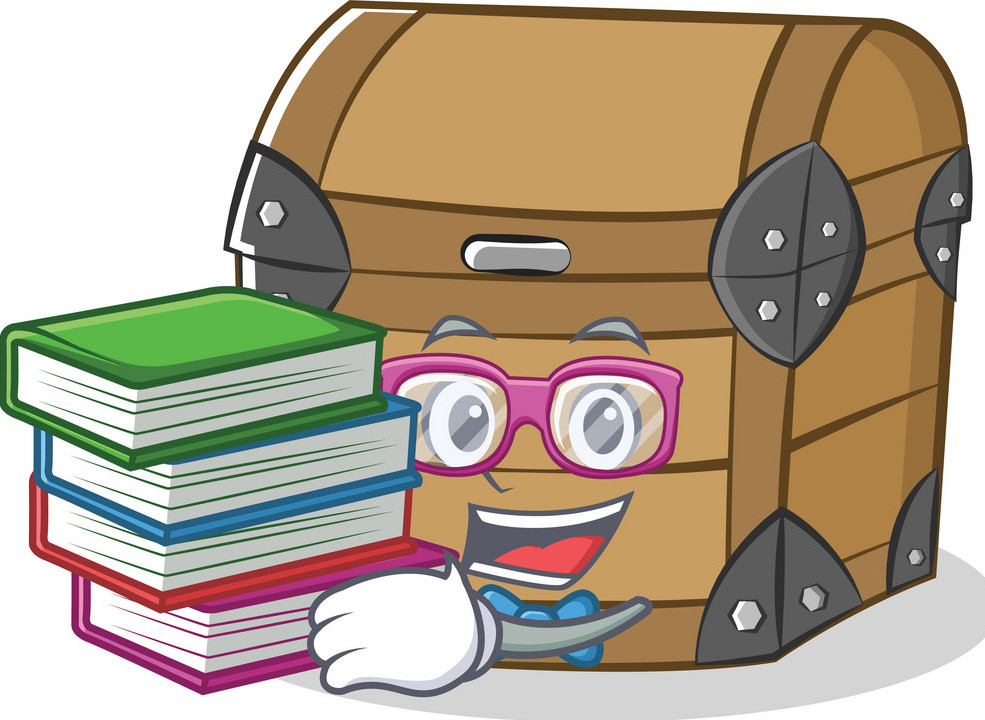 Our 'Story Chest' is designed using books – written by inspirational authors – which we value and want the children to have read by the time they leave primary education. The texts are purposefully selected to take the reader on a journey, from sharing picture books, to sharing a range of chapter books that gradually expose the reader to beautifully crafted storylines with evermore intriguing and challenging themes. Some books also fit with the year group's Learning Quest and science topics.
Research shows that sharing quality narratives, which the children would not necessarily choose to read for themselves, develops not only a love of reading but improves vocabulary development and language skills, develops imagination and empathy, and enables children to learn about people, places and events outside of their own experience. In turn, this promotes achievement in all writing genres across the curriculum.
This 'chests' contain core texts – 1 per half term – and a poetry anthology. The books are kept in the chest and remain available in the classroom. Children are read to for 15 minutes each day. One reading session a week is replaced with a poem from the year group poetry anthology.
Please click the links below to access the contents of each Story Chest.
Reception Story Chest
Autumn 1

Shhhh by Sally Grindley and Peter Utton

Shhh! You are about to enter a giant's castle. Can you get through the book without waking up the enormous scary giant? What will you do if he wakes up? Why, shut the book of course!

Autumn 2

The Gruffalo by Julia Donaldson

A mouse took a stroll through the deep dark wood.
A fox saw the mouse and the mouse looked good.

Walk further into the deep dark wood, and discover what happens when a quick-witted mouse comes face to face with an owl, a snake . . . and a hungry Gruffalo!

Spring 1

On the Way Home by Jill Murphy

"Well," said Claire, "there was a very big, bad wolf . . .

Claire has hurt her knee so she sets off home to tell her mum all about it. On the way she meets her friends and tells them how the fall happened. But just how did it happen . . .? Was she dropped by a wolf, a slithering snake, an enormous dragon or a hairy gorilla?

Spring 2

Mr Gumpy's Outing by John Burningham

One day Mr Gumpy decides to take a trip along the river in his boat. But the children, the rabbit, the cat, the pig and lots more friends decide to join him. Everyone's having a lovely time until the animals start kicking, bleating, hopping and flapping and the boat starts to rock. What will happen...?

Summer 1

Farmer Duck by Martin Waddell and Helen Oxenbury

The story of a hardworking duck, who has the very bad luck of living with a lazy farmer. The duck cooks and cleans, tends the fields and cares for the other animals on the farm – and all while the famer lies in bed! That is until the day the animals decide to take action ... and come to the rescue with a simple, but heroic plan.

Summer 2

Mrs Armitage on Wheels by Quentin Blake

Mrs Armitage sets off for a quiet cycle with her faithful dog, Breakspear, but she just can't help thinking of ways to improve her bicycle. Before very long she has added three very loud horns, a bucket of water to wash her hands, a complete tool kit. And by the time she has also added a seat for Breakspear, two umbrellas, a cassette player and a mouth-organ, Mrs Armitage is riding a very eye-catching contraption. But it is when she finally adds the mast and sail, that Mrs Armitage really runs into trouble. . .

Poetry Anthology

Poems to Perform by Julia Donaldson

From the author of The Gruffalo, Julia's passionate belief that performance can help children enjoy reading and grow in confidence is informed by her own experience both as a child and now, working with groups of children to bring stories, poems and songs to life.

The poems range from classics by Edward Lear, W H Auden and Eleanor Farjeon to contemporary work by Michael Rosen, John Agard and Clare Bevan. Illustrated throughout with exquisite, expressive lino-cuts by Clare Melinsky, this is a book for teachers, parents, children: anyone who loves great poetry.
Year 1 Story Chest

Autumn 1

The Tiger Who Came to Tea by Judith Kerr

*Core Book

The doorbell rings just as Sophie and her mummy are sitting down to tea. Who could it possibly be? What they certainly don't expect to see at the door is a big furry, stripy tiger!

Autumn 2

Dogger by Shirley Hughes

*Core Book

When Dave loses his favourite toy, Dogger, he is desolate. But then Dogger turns up at the school summer fair, and everything seems all right - until someone else buys him before Dave can get the money!

Spring 1

The Elephant and the Bad Baby by Elfrida Vipont and Raymond Briggs

The Elephant takes the Bad Baby for a ride and they go 'rumpeta, rumpeta, rumpeta down the road.' They help themselves to ice creams, pies, buns, crisps, biscuits, lollipops and apples, and the shopkeepers follow them down the road shouting and waving. All ends well as the Bad Baby learns to say 'Please' and his mother makes pancakes for everyone.

Spring 2

Beegu by Alexis Deacon

*Core Book

Beegu is not supposed to be on Earth. She is lost. She is a friendly little creature, but the Earth People don't seem very welcoming at all. However, so far she has only met the BIG ones. The little ones are a different matter . . .

Summer 1

Avocado Baby by John Burningham

The Hargraves want their new baby to grow up big and strong. But the puny mite will hardly eat a thing. One day Mrs Hargraves finds an avocado in the fruit bowl and the baby gobbles it up. Soon, the strangest things start to happen...

Summer 2

The Enormous Crocodile by Roald Dahl

The Enormous Crocodile is planning what to have for his lunch. This foul fiend - the greediest croc in the whole river - wants to eat something juicy and delicious. His teeth sparkle like knives in the sun and he's getting hungrier and hungrier. But what can the greedy grumptious brute guzzle up?
Beware - he's looking for someone . . . someone who looks a lot like YOU!

Poetry Anthology

The Puffin Book of Fantastic First Poems

A great first poetry book; the poems span time, from Robert Louis Stevenson and Walter de la Mare right up to date with Roger McGough and Michael Rosen. Themes covered, such as mealtimes, playtime, animals, family and bedtime, really appeal to young readers. A truly lovely collection of all-time favourite poems.
Year 2 Story Chest
Autumn 1

Traction Man by Mini Grey

With an action outfit for every occasion, Traction Man patrols the house. Whether he is saving toys (in latex space suit and Perspex helmet, teamed with Rocket Boots). He is the last word in heroic fashion flair - until, that is, the day that he is presented with an all-in-one knitted green romper suit and matching bonnet by his owner's granny. Can Traction Man overcome the humiliation of his desperately dowdy new look and rediscover the action hero within or will the burden of the knitted green monstrosity be too great?

Autumn 2

Wolves and Meerkat Mail by Emily Gravett

Wolves:

Rabbit borrows a book about wolves from the library. He can't put it down! But soon a sinister figure with sharp claws and a bushy tail starts to creep right off the pages. You won't believe your eyes - but if you're a rabbit, you probably should.

Meerkat Mail:

Sunny the meerkat lives with his enormous family in the Kalahari desert. They are all very close . . . so close, in fact, that one day Sunny decides it's just too crowded and packs his bags. He's off to visit his mongoose cousins. But from the watery world of the Marsh Mongoose to the nocturnal lifestyle of the Malagasy Mongoose, Sunny just doesn't fit in. And who's that shadowy figure who seems to be following him around?

Spring 1

Amazing Grace by Mary Hoffmann

*Core Text

Grace loves to act out stories. Sometimes she plays the leading part, sometimes she is 'a cast of thousands.' When her school decides to perform Peter Pan, Grace is longing to play Peter, but her classmates say that Peter was a boy, and besides, he wasn't black... But Grace's Ma and Nana tell her she can be anything she wants if she puts her mind to it...

Spring 2

The Twits by Roald Dahl

Mr Twit is a foul and smelly man with bits of cornflake and sardine in his beard.
Mrs Twit is a horrible old hag with a glass eye.
Together they make the nastiest couple you could ever hope not to meet

Summer 1

Flat Stanley by Jeff Brown

Stanley Lambchop was just an ordinary boy – until a noticeboard fell on him. Now he's flat as a pancake!

Being flat is fantastic – he can be rolled up, sent in the post and even fly like a kite. But it's not all fun and games . . . there are thieves in town. Can Flat Stanley be a hero?

Summer 2

The Diary of a Killer Cat by Anne Fine

Poor Ellie is horrified when Tuffy drags a dead bird into the house. Then a mouse. But Tuffy can't understand what all the fuss is about.

Who on earth will be the next victim to arrive through the cat-flap? Can soft-hearted Ellie manage to get her beloved pet to change his wild, wild ways before he ends up in even deeper trouble?

Poetry Anthology

A Puffin Book of Utterly Brilliant Poetry

A celebratory anthology of the best of Puffin poetry publishing, including poems by Roger McGough, Michael Rosen, Charles Causley, Benjamin Zephaniah, Jackie Kay, Spike Milligan, John Agard, Brian Patten, Allan Ahlberg and Kit Wright. Each poet's work is illustrated by a different artist such as Emma Chichester Clark, Fritz Wegner and Korky Paul.
Year 3 Story Chest
Autumn 1

Bill's New Frock by Anne Fine

Bill Simpson wakes up to find he's a girl, and worse, his mother makes him wear a frilly pink dress to school. How on earth is he going to survive a whole day like this? Everything just seems to be different for girls . . .

Autumn 2

The Lion, The Witch and the Wardrobe by C S Lewis

Four adventurous siblings―Peter, Susan, Edmund, and Lucy Pevensie― step through a wardrobe door and into the land of Narnia, a land frozen in eternal winter and enslaved by the power of the White Witch. But when almost all hope is lost, the return of the Great Lion, Aslan, signals a great change . . . and a great sacrifice.

Spring 1

Gangsta Granny by David Walliams

Our hero Ben is bored beyond belief after he is made to stay at his grandma's house. She's the boringest grandma ever: all she wants to do is to play Scrabble, and eat cabbage soup. But there are two things Ben doesn't know about his grandma.

1) She was once an international jewel thief.

2) All her life, she has been plotting to steal the Crown Jewels, and now she needs Ben's help…

Spring 2

The Abominables by Eva Ibbotson

A hundred years ago, in the Himalayan peaks of Nanvi Dar, the daughter of an English earl is kidnapped by a huge hairy monster. In a secret valley Agatha Farley is introduced to a family of motherless yetis and devotes her life to their upbringing. She teaches them to speak, tells them stories and insists on polite manners.

Summer 1

Varjak Paw (SF Said)

*Core Book

Varjak Paw is a Mesopotamian Blue kitten. He lives high up in an old house on a hill. He's never left home, but then his grandfather tells him about the Way - a secret martial art for cats.

Now Varjak must use the Way to survive in a city full of dangerous dogs, cat gangs and, strangest of all the mysterious Vanishing.

Summer 2

The BFG by Roald Dahl

On a dark, silvery moonlit night, Sophie is snatched from her bed by a giant. Luckily it is the Big Friendly Giant, the BFG, who only eats snozzcumbers and glugs frobscottle. But there are other giants in Giant Country. Fifty foot brutes who gallop far and wide every night to find human beans to eat. Can Sophie and her friend the BFG stop them? Let's hope so - otherwise the next child a gruesome giant guzzles could be YOU.

Poetry Anthology

100 Best Poems for Children

A collection of the very best poems for children, edited by Roger McGough. A wonderful collection of contemporary and classic poems chosen by children from schools around the UK.
Year 4 Story Chest
Autumn 1

The Firework Makers Daughter by Phillip Pullman

*Core Text

What Lila wants to be more than anything else in the world is . . . a Firework-Maker! But firework-making is not just about being able to make Crackle-Dragons and Golden Sneezes. There is also one special secret: every Firework-Maker must make a perilous journey to face the terrifying Fire-Fiend!
Not knowing that she needs special protection to survive the Fire-Fiend's flames, Lila sets off alone. Her friends, Chulak and Hamlet - the King's white elephant - race after her. But can they possibly reach her in time?

Autumn 2

How to Train Your Dragon by Cressida Cowell

*Core Text-linked to The Vikings

Hiccup Horrendous Haddock the Third is a smallish Viking with a longish name. Hiccup's father is chief of the Hairy Hooligan tribe which means Hiccup is the Hope and the Heir to the Hairy Hooligan throne - but most of the time Hiccup feels like a very ordinary boy, finding it hard to be a Hero.

Spring 1

The Boy at the Back of the Class by Onjali Rauf

*Core Text

There used to be an empty chair at the back of my class, but now a new boy called Ahmet is sitting in it.

He's nine years old (just like me), but he's very strange. He never talks and never smiles and doesn't like sweets - not even lemon sherbets, which are my favourite!

But then I learned the truth: Ahmet really isn't very strange at all. He's a refugee who's run away from a War. A real one. With bombs and fires and bullies that hurt people. And the more I find out about him, the more I want to help.

That's where my best friends Josie, Michael and Tom come in. Because you see, together we've come up with a plan…

Spring 2

Toro Toro by Michael Morpurgo

*Core Text

TORO,TORO is the story of a young boy growing up in Andalucia, Spain, on a farm rearing bulls for the bull ring. Antonito hand rears a little black calf and they become firm friends, but the boy doesn't yet understand the fate of the black bulls – the corrida and death. Later, when he learns of the horrors of the bull fight, he frees Paco, the black bull, and rides with him into the hills.There they witness the bombing of their village (it's the year 1936, and the Spanish Civil War has started) and Antonito cannot go back – his family and the farm are destroyed, and Paco has run off, wild with fright.

Summer 1

Street Child by Berlie Doherty

*Core Text

When his mother dies, Jim Jarvis is left all alone in London. He is sent to the workhouse but quickly escapes, choosing a hard life on the streets of the city over the confines of the workhouse walls.

Struggling to survive, Jim finally finds some friends… only to be snatched away and made to work for the remorselessly cruel Grimy Nick, constantly guarded by his vicious dog, Snipe.

Will Jim ever manage to be free?

Summer 2

Charlotte's Web by EB White

A poignant, humorous story of a pig, a spider and a little girl.
Wilbur the pig's life has already been saved by Fern, but when he is sold to her uncle, he realises his life is in even more danger. Enter Charlotte A. Cavatica, a beautiful large grey spider. Charlotte is determined to keep Wilbur from the chopping block, and comes up with an ingenious way to do just that.

Poetry Anthology

Because a Fire Was in My Head by Michael Morpurgo

A wonderful anthology of poems to set fire to the imagination.
We only have to 'remember, remember the 5th of November' to see a dark night filled with fireworks and bonfires. In their many different ways - through their sounds, rhythms, stories, surprises and jokes - these poems will set the fireworks crackling in our own heads.
Michael Morpurgo has brought together poems by writers as diverse as Spike Milligan, Lewis Carroll and Louis MacNeice. Once read, they won't be forgotten - some even beg to be learned by heart.
Year 5 Story Chest
Autumn 1

Skellig by David Almond

*Core Text

When a move to a new house coincides with his baby sister's illness, Michael's world seems suddenly lonely and uncertain.
Then, one Sunday afternoon, he stumbles into the old, ramshackle garage of his new home, and finds something magical. A strange creature - part owl, part angel, a being who needs Michael's help if he is to survive. With his new friend Mina, Michael nourishes Skellig back to health, while his baby sister languishes in the hospital.
But Skellig is far more than he at first appears, and as he helps Michael breathe life into his tiny sister, Michael's world changes for ever . . .

Autumn 2

Pig Heart Boy by Malorie Blackman

*Core Text

You're thirteen. All you want is a normal life. But most normal kids don't need heart transplants.


So there's this doctor. He says there's a chance for you. But he also says it's experimental, controversial and risky. And it's never been done before.

Spring 1

Running on the roof of the world

*Core Text

There are two words that are banned in Tibet. Two words that can get you locked in prison without a second thought. I watch the soldiers tramping away and call the words after them. 'Dalai Lama.'

Tash has to follow many rules to survive in Tibet, a country occupied by Chinese soldiers. But when a man sets himself on fire in protest and soldiers seize Tash's parents, she and her best friend Sam must break the rules. They are determined to escape Tibet - and seek the help of the Dalai Lama himself in India.

And so, with a backpack of Tash's father's mysterious papers and two trusty yaks by their side, their extraordinary journey across the mountains begins.

Spring 2

The Explorer by Katherine Rundell

*Core Text

From his seat in the tiny aeroplane, Fred watches as the mysteries of the Amazon jungle pass by below him. He has always dreamed of becoming an explorer, of making history and of reading his name amongst the lists of great discoveries. If only he could land and look about him.

As the plane crashes into the canopy, Fred is suddenly left without a choice. He and the three other children may be alive, but the jungle is a vast, untamed place. With no hope of rescue, the chance of getting home feels impossibly small.

Except, it seems, someone has been there before them.

Summer 1

Kensuke's Kingdom by Michael Morpurgo

Washed up on an island in the Pacific, Michael struggles to survive on his own. With no food and no water, he curls up to die. When he wakes, there is a plate beside him of fish, of fruit, and a bowl of fresh water. He is not

alone . . .

Summer 2

The Night Bus Hero by Onjali Q Rauf
I've been getting into trouble for as long I can remember. Usually I don't mind 'cos some of my best, most brilliant ideas have come from sitting in detention.
But recently it feels like no one believes me about anything - even when I'm telling the truth! And it's only gotten worse since I played a prank on the old man who lives in the park.
Everyone thinks I'm just a bully. They don't believe I could be a hero.
But I'm going to prove them all wrong...

Poetry Anthology

101 Poems for Children by Carol Ann Duffy

A stunning collection of classic and modern verse, exquisitely illustrated by multi-award-winning illustrator Emily Gravett.

Featuring such classic poems as 'The Owl and the Pussycat' by Edward Lear and Lewis Carroll's 'Jabberwocky' alongside Edwin Morgan's 'The Loch Ness Monster's Song' and 'Balloons' by Sylvia Plath,
Year 6 Story Chest
Autumn 1

Darwin's Dragons by Lindsay Galvin

*Core Text

Syms Covington has landed the job of a lifetime - cabin boy and fiddler on Charles Darwin's Beagle - but when he is separated from the crew during a storm, his life takes a truly extraordinary turn.

Shipwrecked on a Galapagos island, he makes a discovery that could change the world - and make his fortune. But should he share his find, or will it lead to the extinction of a legendary species?

There's one person who could help, but he's busy writing a book

Autumn 2

Holes by Louis Sacher

*Core Text

Stanley Yelnats' family has a history of bad luck, so when a miscarriage of justice sends him to Camp Green Lake Juvenile Detention Centre (which isn't green and doesn't have a lake) he is not surprised. Every day he and the other inmates are told to dig a hole, five foot wide by five foot deep, reporting anything they find. Why? The evil warden claims that it's character building, but this is a lie. It's up to Stanley to dig up the truth

Spring 1

Macbeth by William Shakespeare

*Core Text

Shakespeare's Macbeth is one of the greatest tragic dramas the world has known. Macbeth himself, a brave warrior, is fatally impelled by supernatural forces, by his proud wife, and by his own burgeoning ambition. As he embarks on his murderous course to gain and retain the crown of Scotland, we see the appalling emotional and psychological effects on both Lady Macbeth and himself.

Spring 2

The Boy in the Striped Pyjamas by John Boyn

*Core Text

Nine-year-old Bruno knows nothing of the Final Solution and the Holocaust. He is oblivious to the appalling cruelties being inflicted on the people of Europe by his country. All he knows is that he has been moved from a comfortable home in Berlin to a house in a desolate area where there is nothing to do and no one to play with. Until he meets Shmuel, a boy who lives a strange parallel existence on the other side of the adjoining wire fence and who, like the other people there, wears a uniform of striped pyjamas. Bruno's friendship with Shmuel will take him from innocence to revelation. And in exploring what he is unwittingly a part of, he will inevitably become subsumed by the terrible process.

Summer 1

Journey to the River Sea by Eva Ibbotson

*Core Text

Maia, an orphan, can't wait to reach her distant relatives a thousand miles up the Amazon. She imagines a loving family with whom she will share great adventures. Instead she finds two spiteful cousins who see the jungle as the enemy and refuse to go outdoors. But the wonders of the rainforest more than make up for the hideous twins and their parents.

And when Maia meets a mysterious boy who lives alone on the wild river shores, she begins a spectacular journey to the heart of an extraordinary and beautiful new world.

Summer 2

Wonder by R J Palacio

*Core Text

'My name is August. I won't describe what I look like. Whatever you're thinking, it's probably worse.'

Auggie wants to be an ordinary ten-year-old. He does ordinary things - eating ice cream, playing on his Xbox. He feels ordinary - inside. But ordinary kids don't make other ordinary kids run away screaming in playgrounds. Ordinary kids aren't stared at wherever they go.

Born with a terrible facial abnormality, Auggie has been home-schooled by his parents his whole life. Now, for the first time, he's being sent to a real school - and he's dreading it. All he wants is to be accepted - but can he convince his new classmates that he's just like them, underneath it all?

Poetry Anthology

A Poem for Every Night of the Year by Allie Esri

A Poem For Every Night of the Year is a magnificent collection of 366 poems compiled by Allie Esiri, one to share for every night of the year. The poems - together with introductory paragraphs - have a link to the date on which they appear. Shakespeare celebrates midsummer night, Maya Angelou International Women's Day and Lewis Carroll April Fool's day.